Thursday's Waterhole Session Vol 4 | w/ Sister Chain & Brother John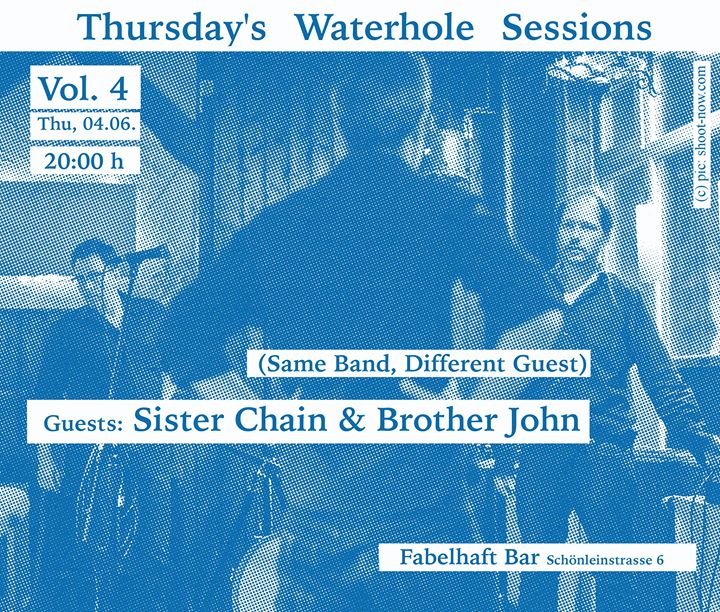 Be there in time: This evening waits for nobody!
And before anyone argues it could as well be the other way around, read the word that Sister & Brother, Chain & John, with or without the notorious cat will be our very very special Guests for the coming happening and 4th occurrence of
Thursday's Waterhole Session
in Fabelhaft Bar, Schönleinstrasse 6.
Other than recent musical festivities in Berlin, we consider Stage Diving as mandatory. So much for the competitive part of promotions, here comes the end:
Admission as always. On Heavenly Hills your mind will stretch its skinny legs as soon as the donation that has a ridiculously low minimum amount has been handed over to the personnel.
Skip back to main navigation