Thursday's Waterhole Sessions Vol. 2 | Guests: Matt Keating & Allen Devine (US)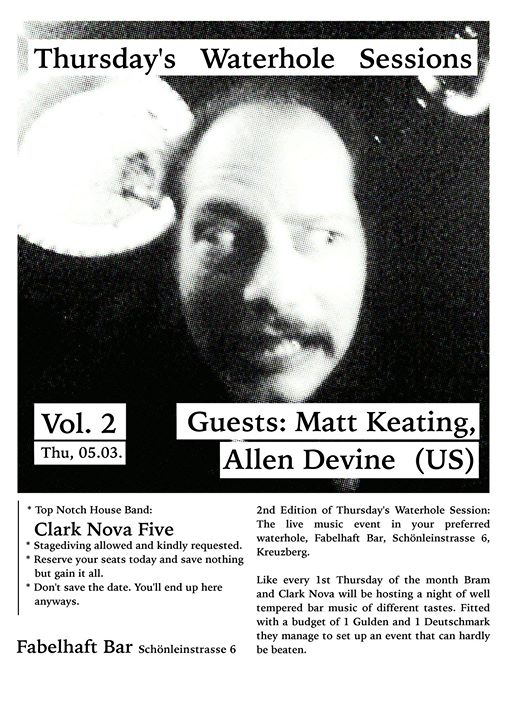 We all know March as spring's frosty herald and so Nova will eventually return from his hermitage.
For the second edition of Thursday's Waterhole Sessions there is guests going to perform on stage – and an extended set of rules will be applied.
Guest on March 5th will be the great Matt Keating, accompanied by one of my all time favourite Guitar players, Allen Devine.
Watch Matt move house and learn for life: http://youtu.be/ia0n7RxzlA4
Still:
* Stagediving allowed and kindly requested.
* Reserve your seats today and save nothing but gain it all.
* Don't save the date. You'll end up here anyways.
Alas:
* He who has no choice but having the heavenly tipple shall tipple some more.
Skip back to main navigation