Fri, June 29th: Record Release Party "Memory Affairs" in Piatto Forte, Kreuzberg
Dear Desperados, Ladies and Gentlemen
What's that white and black thing which is round and belongs in the square box?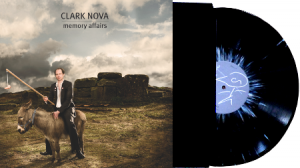 Aaaah right, the all-new vinyl of Clark Nova, "Memory Affairs"!
And tonight is the night we will celebrate the work and fun we had. A total of 5 Acts is going to perform live (!) in Berlin's probably most beautiful record store:
Piatto Forte, Fr. 29. Juni: Record Release Party "Memory Affairs"
Starts: 8pm!
Schlesische Strasse 38a
live:
Mäkkelä's Trash Lounge
Clark Nova & The Bellman Boys (Tom Diesel und Tomi Simatupang)
HF Coltello
Mäkkelä & Nova
DerFranz Und Die Schwestern Des Guten Hirten
DJanes Sil & Mery
Free admission!
Be there or be… nah. Just be there!
Clark
Skip back to main navigation